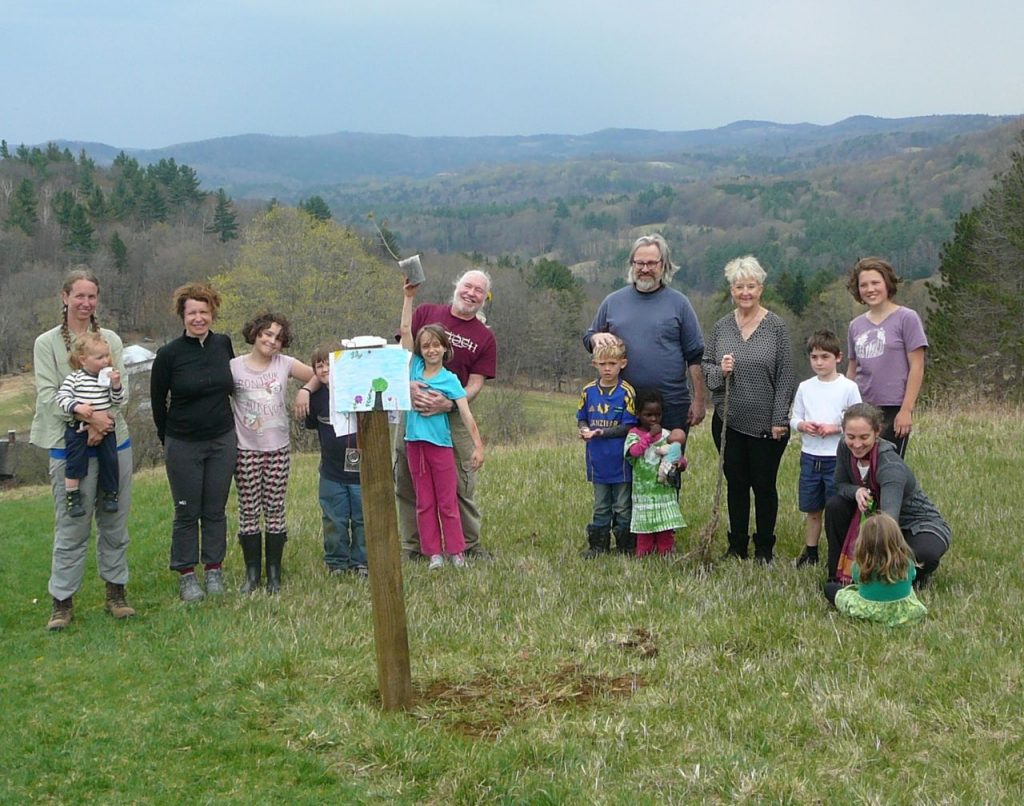 You can be a citizen scientist whenever you climb Heifer Hill.
On Earth Day, 2016, BEEC campers helped to install a Picture Post near the summit of Heifer Hill so YOU can help us create a time-lapse sequence of photos that will document changes throughout the year, and hopefully for years to come. Your photos, uploaded to the Picture Post site, will be analyzed to monitor tree health and climate change.
Instructions mounted on the post will direct you to take a series of nine photos and give the URL where your photos can be uploaded.  If you have an iPhone, download the app to make it even easier to contribute.
The Picture Post Project is a part of the Digital Earth Watch (DEW) network. DEW Supports environmental monitoring by citizens, student and community organizations through digital photography. Thank you US EPA for making this project possible.