Opportunities to learn about and enjoy the ecological community to which we belong.
Questions about the following programs? Call 257-5785 or e-mail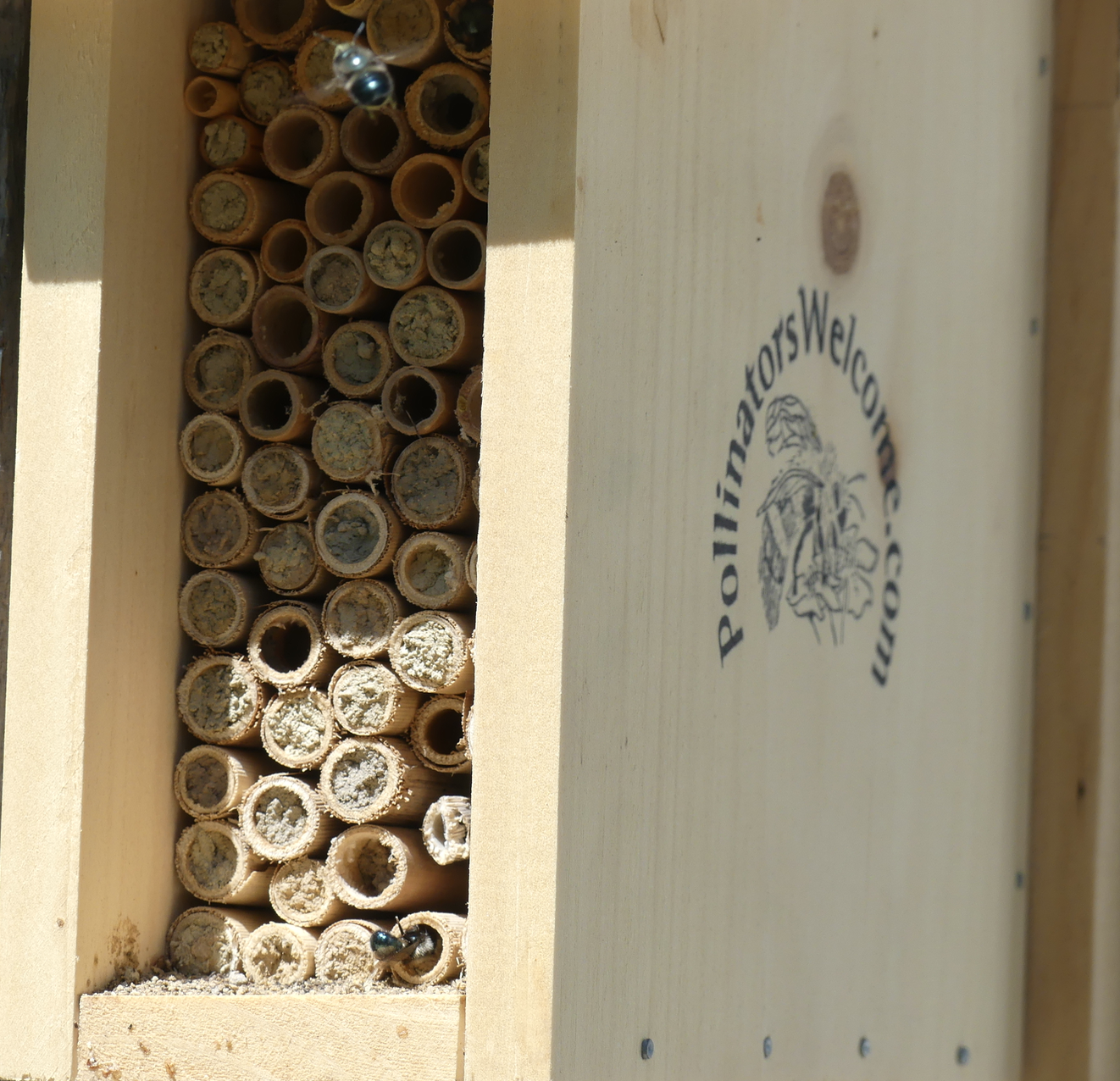 Preparing for Pollinators
POSTPONED UNTIL APRIL


$10/BEEC members, $15/non-members
$25 nest box kit (optional)

Pollinator species are in decline, and the causes are complex. We can support our region's native pollinators year round by ensuring their habitat needs are met. Come enjoy an afternoon at BEEC and learn how to enhance your own backyard habitat to welcome pollinators.

Landscape designer Tom Sullivan from Pollinators Welcome will provide an overview of: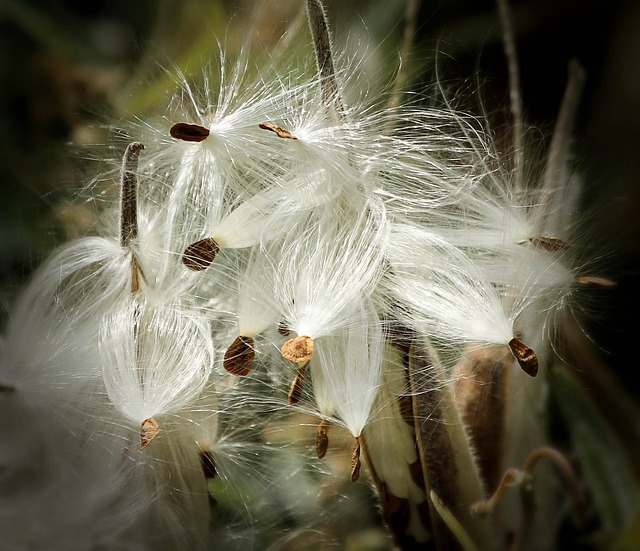 The pollinators found in our region and their nesting needs
The perennial plants that attract the most species
How to prepare for pollinator gardening next spring
Methods for gathering, storing, and germinating seeds
For the hands-on portion of the workshop we will collect seeds from dried flowers, and make nesting habitat for solitary bees using hollow-stemmed plants. Take home seeds and bee habitat for your garden! For an additional fee, you can assemble and take home a woden nest box for solitary bees (a great gift for the gardener in your life).
The Essential Beaver
Wednesday, November 15 at 7 pm
Dummerston School
Free (Donations welcome!)
What a weather year it's been for North America, with hurricanes and fires and droughts. Some water management specialists—North American beavers—are now gaining much-deserved recognition for their role in mediating the highs and lows.
This evening, Patti Smith and Skip Lisle will share the podium to illustrate the value of this keystone species. Patti will share stories, photos, and videos of the beavers she has been studying for the past decade, and some of the other creatures that have joined her on the shores of their ponds.
Biologist Skip Lisle has dedicated his career to mediation when human and beaver activities conflict. Learn how these amazing wetland builders can make our landscape more resilient, and how we can help them do it. Co-sponsored by the Dummerston Conservation Commission.
Deck the Halls: Holiday decorations from Nature
Saturday, December 2 at BEEC from 1-3 pm
$15 for members, $25 for non-members. Admission fee includes wreath making materials.
Please register here
The December woods and fields are filled with botanical beauty that is often overlooked—lichens, vines, dried weeds, berries, seedpods. We will take a short walk to seek inspiration and to gather materials to supplement those on hand. Enjoy hot chocolate and cookies while we weave it all together. Create a unique wreath that will highlight the beauty  of nature in winter Please bring pruning shears, work gloves, and wire cutters if you have them.
January Full Moons

New Year's Moon
Monday, January 1 from 7 – 8:30
at BEEC, Free (Donations welcome!)
Let us know you're coming
On this first day of 2018, enjoy a snowshoe in the moonlit forest. The walk will be quiet, with pauses to listen to and admire the night. At the top of Heifer Hill we will bask in the light of the first night's full moon, the warmth of a fire and hot chocolate, and share our hopes for the Earth in the new year. Bring a headlamp if you have one, and your snowshoes if there's snow.
Blue Moon
Wednesday, January 31 from 4:30 – 6
at BEEC, Free (Donations welcome!)
Let us know you're coming
Gather at BEEC for a snowshoe through the dusky woods. We will end on the summit of Heifer Hill to enjoy the rising Blue Moon—the second full moon of January. We will listen for owls, foxes, coyotes, and look for tracks. Bring a headlamp if you have one, and your snowshoes.
Note: Real "blue moons" are caused by dust particles that reflect red light, usually caused by forest fires or volcanoes. Such blue moons are very rare indeed.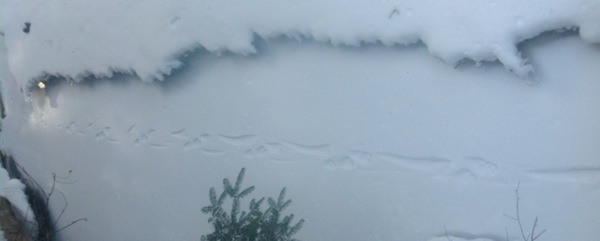 Tracking in the Field with George Leoniak
Sundays, February 4, March 4 & April 8 from 1 – 4 pm
$20/session BEEC members or $50 for all three
$25/session for non-members or $60 for all three
Please register here
Join us for this series of three afternoons in the field with tracker extraordinaire George Leoniak. George will teach you to think like a detective to solve tracking puzzles and to read the stories of the lives, large and small, around us.
Tracking is the best way to learn about the wildlife that shares our region, and these skills are increasingly used by citizen scientists to assess the status of wildlife populations and habitat health and connectivity.
February 4th: Wild Pisgah
With a good chance for snowy conditions, we will head into the remote southern end of Pisgah in nearby New Hampshire, an area frequented by bobcats, coyote, deer, and more.
March 4th: Hogback
This high elevation site has a very different forest type, with spruce and fir and yellow birch. Here we might find signs of snowshoe hare or moose, along with fisher, mink, weasels and more.
April 8th: Harrisville Brook
Look for signs of spring wildlife, including early bear activity, along this remote stream in Marlboro. Beavers have created a mosaic of wetland and meadow habitats that are are a magnet for mink, otters, and more. If there is no snow, there will still be an abundance of wildlife evidence.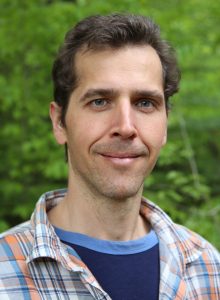 George Leoniak, an internationally known and certified tracker for over two decades, has worked and partnered with the giants of tracking: Paul Rezendes, Mark Elbroch, Jon Young, Charles Worsham, and Tom Brown Jr. In addition, George holds degrees in biology and psychology as well as Conservation Biology.
Headwaters Snowshoe
Sunday, February 18
Meet at the Marlboro Post Office at 1pm
Free (Donations welcome!)
Let us know you're coming
Pond Brook, one of the major tributaries of the Green River, begins its journey at South Pond. On this late winter day we will explore the large open wetland area next to South Pond, an area modified by beavers and frequented by otters, bobcat, blackbears and more. Bonnyvale naturalist Patti Smith will guide this snowshoe. We will look at the tracks and signs wildlife have left and enjoy the wild beauty of this special area. This snowshoe is part of a series of events highlighting the Green River Watershed, co-hosted by the Green River Watershed Alliance. Stay tuned for more.