This fall there are two options of after-school programming:
Young Naturalists for ages 9-13 and Great Outdoors Photography for ages 11-18.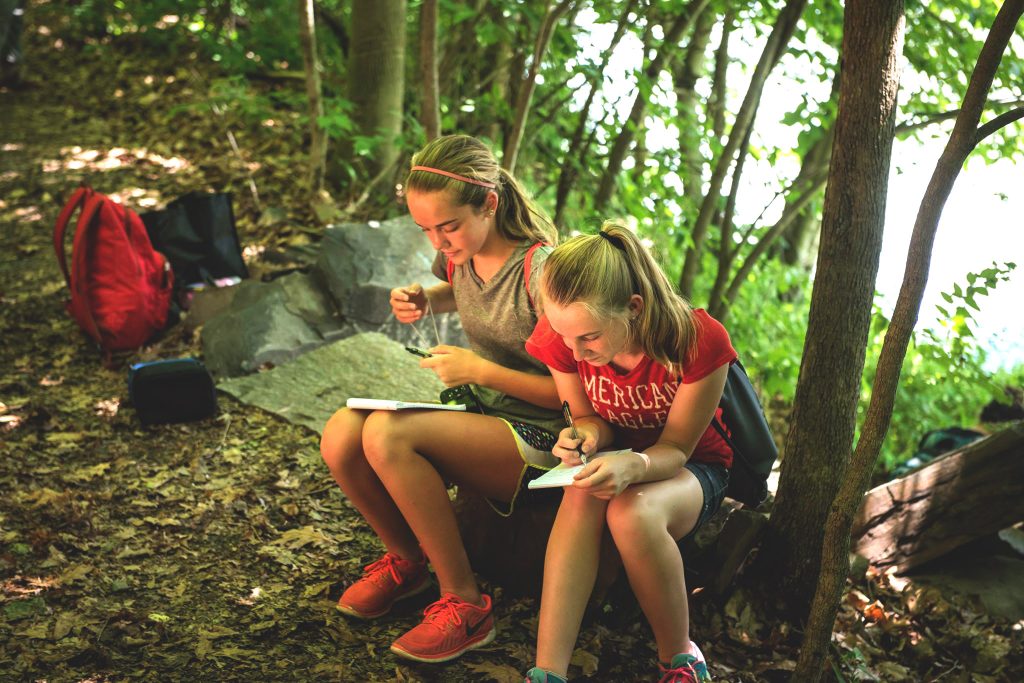 Young Naturalists
An after-school series for ages 9-13 at the Retreat Farm
Wednesdays 3:30 – 5:30pm, September 13, October 18, & November 15
$10/session ($25 for all three)
Do you know a budding naturalist looking for mentors and camaraderie? The Bonnyvale Center and Retreat Farm offer this series to nurture young people with a passion for all things wild. Join us to participate in citizen science research, explore natural communities, make discoveries, and learn new skills. Contact for information.
September 13 – Slither Sleuths: Amphibians & Reptiles
During this first session, young naturalists will go on a quest for the for the elusive spring salamander— a stream salamander that has not yet been documented in Brattleboro. Along the way we will seek out and record other species for the Vermont Reptile and Amphibian Atlas project. Participants will receive their Junior Naturalist journal, learn some sketching exercises, and make observations that we will refer to in the next sessions.
October 18 – Ice and Fire
As the weather cools, plants and animals prepare for the cold season. We will look for and learn about how they are doing it.  How did the first humans on this land stay warm? We'll start a fire using friction and make some tea.
November 15 – Wings in Winter
By this November date, most of the migrating birds will have departed. We will look for and learn about those that stay behind. Learn some tips for identifying birds and some things that can be learned by watching them closely.Winter is a challenging season, and we can help! After our outdoor explorations, we will prepare nutritious winter food for the birds, and make bird feeders to take home.
Great Outdoors Photography
An after-school series for ages 11-18 at InSight and around Brattleboro.
Mondays 4 – 6pm, 10 weeks October 2 through December 18
Classes with InSight are offered regardless of ability to pay, and no interested youth is ever turned away because of their family's economic circumstances. Families are asked to pledge and pay what they can afford.
This program will integrate digital photography into nature exploration and discovery, through a collaboration between In-Sight Photography and BEEC. We will use the camera as a lens to investigate the natural world as it changes through autumn into winter.  The late afternoon program will also enable us to explore nature photography in the early winter darkness.
As an introductory photography class, students will also learn basic operation of a digital single lens reflex camera as well as tools for downloading, editing, and printing their images. All students are expected to attend each class as well as 1 open lab each week. Please contact  for more information.
Supported in part by the Vermont Community Foundation's Small & Inspiring grant program.